Expert Talk on Importance of Millets and Business Opportunities for Entrepreneurs
15-Mar-2023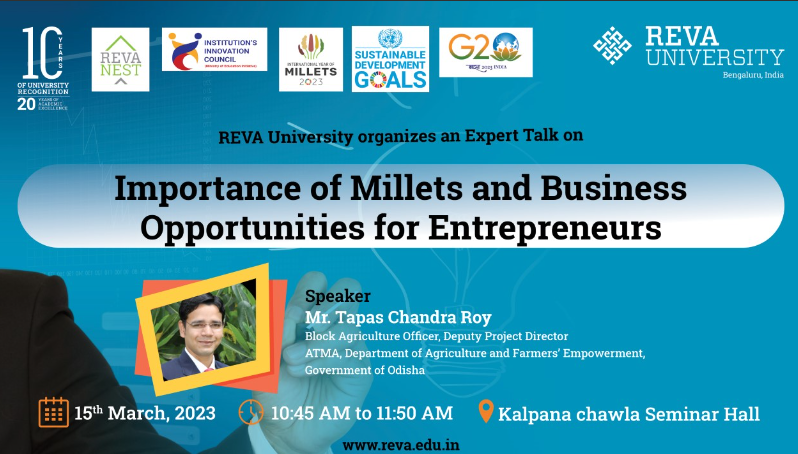 About the event - A series of pre-launch events and initiatives have been organized by the Ministry of Agriculture and Farmers Welfare as a run-up to the International Year of Millets 2023 to create awareness and a sense of participation in the country around the ancient and forgotten golden grains. On this regard we at REVA University taken initiative to conduct this program to create awareness among all our staff and students and being a concerned to our society, it's our great privilege to be part of this Initiatives which taken from our Government of India.
Speaker spoke about the Business opportunities for entrepreneurs in various sector if we took it serious way to demonstrate the skill based opportunities.
Organized By REVA NEST
Date- 15/03/2023
Targeted Audience- Mechanical & EEE 4th Students
No. of Participants-125
Out Come of the Session- Students got the knowledge on how Millets is important to our health as well as business opportunities to grow on this field. Session was productive and interactive.